The gospel is not just something we believe, it affects every part of our lives. The gospel invites us into God's kingdom and gives us a mission and a lifestyle. This subject looks at Jesus' teaching on spiritual disciplines such as prayer and service, on the church and how he saw the gospel-directed life being lived in his absence. Tracy Lauersen uses Jesus' sermons from Matthew to describe what becoming and making disciples is really about.
Learn more about this course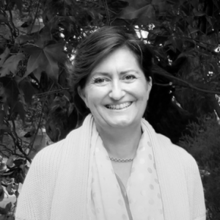 Rector of Warragul Anglican Church
Tracy Lauersen
Tracy came to faith in Christ as a young adult and studied at Sydney Missionary and Bible College, completing a two year diploma and then a Bachelor of Theology. Formerly from the corporate training field, she has worked in school chaplaincy and parish ministry since being ordained. She is the author of The Final Farewell, Bible studies in John 13-17 . Tracy is the recipient of the Victorian Premiers award for excellence in multicultural affairs for her work in developing a Sudanese refugee tutoring program. She is married to Sven and they have two teenage daughters: Abbey and Freya. Tracy loves seeing people grow in their understanding of Christ – a joy she first discovered by teaching RE in Sydney. Tracy was previously Director of the Peter Corney Training Centre and Minister at St Hilary's Anglican Church, North Balwyn.
Subjects:
Gospel and Life
2

2 Responding to the Gospel

Gospel lifestyle and practices & heart-felt faith

3

Counting the cost of a life lived by the gospel

4

The gospel invitation to rest not religion

5

The gospel and church life: the gospel community values

6

6 Disciples who make disciples

The gospel life in anticipation of Jesus' return, and the gospel life of making disciples